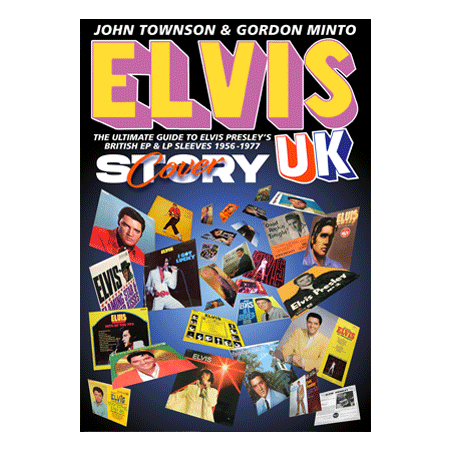 Elvis UK – Cover Story
a downloadable digital flipbook
What you can expect to find in
Elvis UK – Cover Story
This newly written 286 page, fully comprehensive book, provides the ultimate guide to Elvis's EP and LP album sleeves released in the UK between 1956-1977

It adds to, complements - and extends considerably - the information originally included in our original book Elvis UK

Extensively illustrated in full colour

Arranged in sections, this book addresses a wide range of topics including back cover photographs, printing companies, sleeve notes, etc.

There are extended sections including Front Cover – Fact File, and For UK Fans Only, an in-depth study of those albums that originated in the UK, or were only ever available in the UK

And as readers have come to expect from Elvis UK publications, there is a wealth of background information incorporated into the text.
This definitive work is available only as a downloadable digital flip book stored on your own device.
Why a digital flip book?
A flip book provides a highly intuitive search facility allowing the reader to access whatever they are looking for quickly and easily

There are no postage costs

It will not deteriorate

It can be held on multiple devices

Pages can be printed off, if required
Please note: if you do not have one already, you will need a Google account before you can download Elvis UK – Cover Story as the book is stored on a Google Drive. However, it is free, very simple to do, and we will provide a full step-by-step guide as to how you can do this.